Asbury Music Groups
Chancel Choir
The Chancel Choir rehearses on Wednesday evenings beginning at 7:00 pm in the choir room across from the balcony.
They sing during the 8:30 am Traditional worship. New members are always welcome to come and join the choir.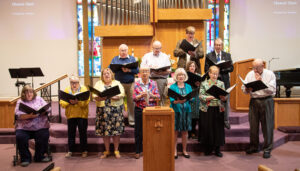 Praise Band
The Praise Band plays upbeat Christian music with a full live band during the 10:30 Praise Worship.
If you are interested in singing or joining the band as a musician, see Michael Reese.

Morning Bells
Morning Bells is a group of handbell ringers that meet on Saturday mornings at 8:30 am for practice.
They will play the prelude once a month in worship. Anyone who can read music is invited to join the group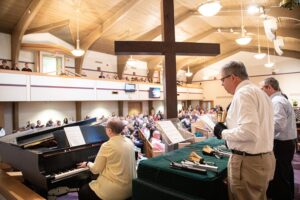 Miscellaneous Groups
Special music throughout the year brings more opportunity for musicians and singers to utilize their gifts and talents!
From brass to strings to percussion to vocal talent, we would love to talk to you more
about where you can fit in within the many music groups at Asbury.
See Gail Baldwin for more information.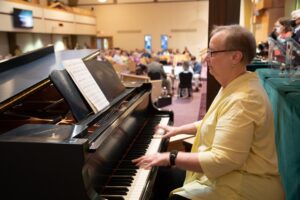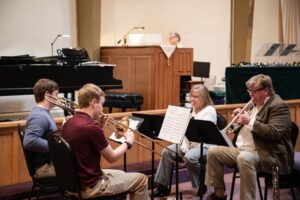 Tech Team – Audio Visual
The Tech Team runs sound and video for all worship times and also helps out with special events if available.
We are always looking for people who are technically inclined so let us know
if you want to volunteer for either 8:30am or 10:30am worship and we will get you involved!
See Carrie Meumann for more info.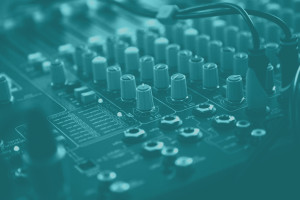 Historic Pleyel Double Grand Piano is located here at Asbury Church and we could not be more proud and excited. The Pleyel is played during our weekly worship and other church or community events.