Adult Small Group Opportunities
Worship together on Sunday morning is primarily focused on our vertical relationship with God.
The small group gatherings have a greater horizontal dimension as they focus on people and our relationship with God and others. Small groups offer conversation, feedback, and support. We can experience personal discovery and spiritual growth which in turn helps us cope with the challenges the world presents. All of us can grow in our spiritual walk with Christ as we become connected with a small body of believers that can love, support, and know us. Small group gatherings also equip us so that we can better serve our church and the Church of the World.
Asbury offers many opportunities throughout the year for you to become involved in an Adult Small Group. Please avail yourself to one or more of these exciting groups!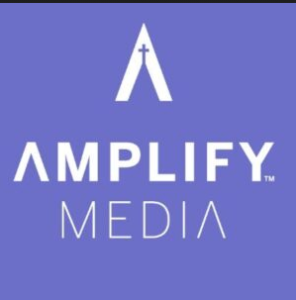 Asbury now has access to Amplify Media which will be used to view videos For more information, contact your group leader or the church office. They will be able to provide you with login information. There are thousands of videos available for every age which can also be used for inspiration and reflection in your own personal faith journey!
Adult Groups
Contact Pam Thornton 563-332-4824 psthornton@q.com
This class always welcomes new members. They will begin the year on Sunday, September 13 with a get together on Zoom and then join the Sunday Sermon Series, MOUNTAINTOP MOMENTS by Ed Robb on Sunday, September 20. Fellowship time will begin at 8:45 with the lesson beginning at
9:00 AM. Please contact Pam Thornton for the link to Zoom.
AGAPE
Contact Pat Thornton 563-332-4824 psthornton@q.com Kurt Streicher 563-508-7614 vicstre@aol.com
This is a mixed class which meets all year long. The word AGAPE means a selfless, sacrificial, unconditional love; the highest of the four types of love described in the Bible. This class welcomes you and encourages you to join them as they seek to understand and reflect the Agape that Jesus had for His Father and for His Followers through study, fellowship, and action. On Sunday, September 13, they will begin with a time of fellowship via Zoom. On Sunday, September 20, fellowship will begin at 8:45 with the lesson beginning at 9:00 AM. Please contact Pat Thornton or Kurt Streicher for the link to Zoom.
EXPLORATIONS
Contact: Realff Ottesen 563-370-6923 Ann Brown 563-332-0841
rottesen741@gmail.com
dbhoms@msn.com
Mountaintop Moments—those times when we experience the power, love, and grace of God in a way that's difficult to capture with words—those moments when we sense God's presence in our lives— those moments that often change our perspective of who God is and who we are—those moments that assure us that God is with us—Those are the Mountaintop Moments we trust we will discover as we experience the power of God's grace, love, and strength when we participate in this Sunday Sermon Series, MOUNTAINTOP MOMENTS by Ed Robb.
Blessings along your journey!
If you want to know more about what it means to be a Methodist and if you like history, then this is the class for you! They will begin a study of Who we are as United Methodists and What makes us Methodist, both from a historical perspective and from a theological or spiritual perspective. The Methodist movement began with the birth, education, and ministry of John Wesley. It moved across the ocean to America with the colonists who sought a new life in the "colonies" to grow into one of the major religious movements in this new Nation.
From that point, it grew into the most dynamic of all the early American mainstream denominations. They will study the people who were part of the movement along the way, the ministries they carried out, and the things they came to believe which help make us who we are today. Along the way, the church was formed, grew, divided, reunited and became one of the largest denominations in America.
Come along on a more than 300 year journey of Methodist history and thought!
The start-up day for this class is Sunday, September 20 at 8:45-9:55 AM. Please contact Realff Ottesen for the link to Zoom to join this class.
PSP (PARENTS SUPPORTING PARENTS)
Contact: Andy Erickson 563-508-9579 me@andyerickson.net
This class does a variety of studies throughout the school year looked at through the lens of a parent. They usually meet on Sunday morning from 8:45-9:55 AM, but that could change depending on when most of the group can meet. PSP is currently involved in a study entitled PRESENT OVER PERFECT by Shauna Niequeist. Please contact Andy Erickson for times and the link to Zoom.
Bible Study
This mixed group meets during the school year on Thursday Evenings from 7:00-8:30 pm in Room 302-303. Their main focus is studying the Bible. New members are always welcome!
WINGS (WEDNESDAY INSPIRATIONAL NIGHT (OF) GROUP STUDY)
Contact: Jean Black 563-676-0120 jeaniniowa60@gmail.com Heather Dennis 563-340-1748 rhdenfour@mchsi.com
WINGS is a group that is open to everyone! They gather via Zoom to study the current Sunday Sermon Series in the Fall, during Advent, and Lent. At other times, they offer a different study, watch and discuss a movie, or participate in a service project. They will begin the fall with MOUNTAINTOP MOMENTS by Ed Robb on Wednesday, September 16 from 6:15-7:30 PM. Please contact Jean Black, Heather Dennis, or Cindy Bruhn for the link to Zoom.
Summertime Adult Group
During the summer months, a class for high school youth and all adults is offered on Sunday mornings from 9:45-10:45am. This class requires no prep work and is designed for people to just come when they can to enjoy the fellowship and spiritual growth. More details are available in the May issues of the Good News.