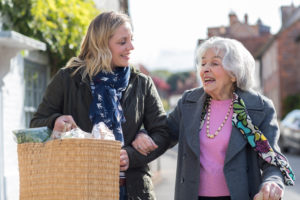 The Friendly Thrift Center
A non-profit mission that has been in operation for 50 years. Clothing and essential household items are available for purchase at a nominal cost. A voucher program is available for those in need. It is located at 1411 Brady Street in Davenport, IA and is open Monday-Saturday, 9:00 am – 1:00 pm. We welcome volunteers and donations anytime we are open.
Garden Ministry
Asbury Garden Ministry is an ecumenical garden that plants and harvests produce for 25 local food pantries, food serving centers, and for people who may not have access to fresh produce.
To learn more contact: Dave Phillips, 563-340-6594, phillips363@mchsi.com or visit their Facebook page.