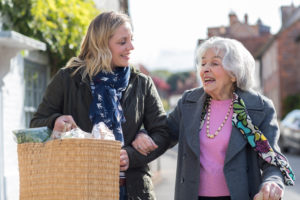 A non-profit mission that has been in operation for 50 years. Clothing and essential household items are available for purchase at a nominal cost. A voucher program is available for those in need. It is located at 1411 Brady Street in Davenport, IA and is open Monday-Saturday, 9:00 am – 1:00 pm. We welcome volunteers and donations anytime we are open.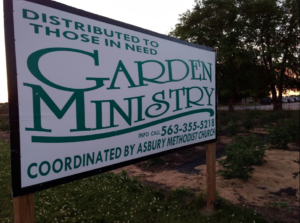 Asbury Garden Ministry is an ecumenical garden that plants and harvests produce for 25 local food pantries, food serving centers, and for people who may not have access to fresh produce. To learn more contact: Dave Phillips, 563-340-6594, phillips363@mchsi.com or visit their Facebook page.

We believe that care for God's creation is an essential part of our Christian faith. We honor and preserve creation by participating in our "Monthly Challenge," the Terracycle project, "Green Church initiatives, events and also sharing our experiences so others can be inspired by our actions. Everyone is invited to join us as we put our faith into action. For more information, LIKE and FOLLOW our Facebook page, the Good News or contact Sue Moseley.