A United Methodist congregation which is located within the wall of the Iowa Correctional Institution for Women in Iowa. Worship is on Thursday evenings at 7pm in the Sacred Place Chapel.
The diverse community is composed of women incarcerated at ICIW. Men and women from around the State of Iowa who choose to worship together and many volunteers who regularly support the ministries and programs. They gather together to share the teachings of Jesus Christ and to experience the life transforming Spirit of God.
As you can probably already guess, very few women get the opportunity to pack a bag before they're incarcerated.
Unlike taking a business trip, or going on a vacation, most people don't plan to be arrested, and so normally find themselves unprepared for the experience. What little they do have when they are arrested is taken from them, and they enter into this new experience with nothing more than the generic clothing and meager personal supplies provided by the State to sustain them physically though this traumatic experience. Needless to say, the state provides them with nothing to support them spiritually.
The Iowa Correctional Institution for Women (ICIW) receives an average of 60-80 new female prisoners every month. As you can imagine, most of them are struggling to come to grips with her new circumstances, and trying to understand how they can begin to turn their life around.The answer for many women is the return to, or discovery of, faith.
For those seeking to travel deeper in their understanding of the Christian faith, the primary source book is the Bible. However, for most of the women new to prison, a bible isn't among their scant possessions. The prison Religious Library has a few copies available for loan, but Women at the Well receives dozens of requests every month. In order to make it possible to provide bibles to all those who request a copy, we need your help.Bibles for Our Sisters is a program which allows individuals, churches or organizations to donate bibles for distribution to women in need within the Iowa Correctional Institution for Women.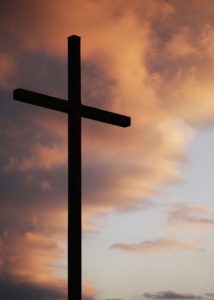 Prayer Requests from Inside (Thursday) and Y (Tuesday) Worship
Women at the Well for the week of September 26/October 1
Me, I'm being ran for parole tomorrow. I am ready to go home to my family.

for good news this week (my parole being granted) and for love and happiness

My sister T who is now court ordered to rehab. I pray she will find life in a better light. A

That M go home safe and her grandma gets well and healthy

MY family, my relationship, my future,, my life, my freedom, my health, my friends

Me for peace, love and light; my children, my mom; smile laugh and bust a move. M

My friends and family, F

My brothers and myself; dad, mom, T; my family money and other relatives; world happiness

My bed at the [facility] to open so I can get my bed date and get out and back to my kids and family

My 3 week old son to be able to visit me next weekend; my 7 year old to be safe while at his dad's; my 16 year old daughter to find Jesus.

Women suffering domestic violence who feel they have no strength to take back their lives

My DHS case, that they grant guardianship instead of termination of rights; and pray for those who are lost and hurt. M

My kids, A, A and B; my boyfriend B for his salvation and for his sobriety; my friend T and L; A

Bring Jesus back soon; A, M, C etc.

My family, the girls, M J A and M

R and her family and her baby that just miscarried. S

D's safety health and happiness; T's health happiness and strength, my strength

Bring about change to last a lifetime

The caregivers for both my children and my children; my oldest is with her dad and my youngest is with my mom. N

My mother B and my Father A; K

That I might be able to stay positive and stay focused on what's important now and after I leave here; That I will be able to re=unite with my fiancé P and friend M soon!
Thanks as always for your faithful prayers with our friends and sisters at the prison.