A United Methodist congregation which is located within the wall of the Iowa Correctional Institution for Women in Iowa. Worship is on Thursday evenings at 7pm in the Sacred Place Chapel.
The diverse community is composed of women incarcerated at ICIW. Men and women from around the State of Iowa who choose to worship together and many volunteers who regularly support the ministries and programs. They gather together to share the teachings of Jesus Christ and to experience the life transforming Spirit of God.
As you can probably already guess, very few women get the opportunity to pack a bag before they're incarcerated.
Unlike taking a business trip, or going on a vacation, most people don't plan to be arrested, and so normally find themselves unprepared for the experience. What little they do have when they are arrested is taken from them, and they enter into this new experience with nothing more than the generic clothing and meager personal supplies provided by the State to sustain them physically though this traumatic experience. Needless to say, the state provides them with nothing to support them spiritually.
The Iowa Correctional Institution for Women (ICIW) receives an average of 60-80 new female prisoners every month. As you can imagine, most of them are struggling to come to grips with her new circumstances, and trying to understand how they can begin to turn their life around.The answer for many women is the return to, or discovery of, faith.
For those seeking to travel deeper in their understanding of the Christian faith, the primary source book is the Bible. However, for most of the women new to prison, a bible isn't among their scant possessions. The prison Religious Library has a few copies available for loan, but Women at the Well receives dozens of requests every month. In order to make it possible to provide bibles to all those who request a copy, we need your help.Bibles for Our Sisters is a program which allows individuals, churches or organizations to donate bibles for distribution to women in need within the Iowa Correctional Institution for Women.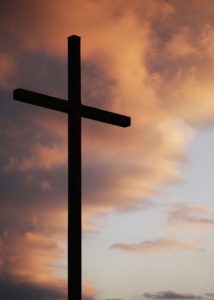 Prayer Request for week of March 25, 2020
Dear Women at the Well friends,

Some prayer requests from our community outside the prison, during this time of virus outbreak that keeps us and family members from going inside the prison:
For M and her new reentry team members J, P, S and others, as they begin a new team relationship in this time when in-person meetings aren't advisable.

For H who cut off contact with her reentry team, and for whatever challenges she's facing today.

For S who was recently released from the Polk County Jail, back to the streets that have been an unsafe place for her many times before.

For S who left prison on March 26. For her sobriety and good decisions as she reconnects with her son J and deals with an abusive ex-boyfriend and his family. For her to know she is remembered and loved even by those who don't get to say good-bye.

For L and J as they wait for decisions on their commutation applications.

For S, A, and M who are carrying on in the midst of challenges inside the prison.

For L, R, K, T, D, J, K, A, J, R, and so many more whom we remember with love.

For Pastor Paul Witmer, our Minister of Reentry and Congregational Care, who will return from renewal leave on April 1.

The the staff and leaders at the Mitchellville prison and in corrections in Iowa and beyond, as they manage through this outbreak that affects residents and staff alike.

For healthcare workers in our state, in the New York City area, and across our nation who are stressed with the challenges of Coronavirus.

For members of our church families who have lost loved ones in this season.

For T's son Joe.

Thanksgiving for being able to be together online through our livestreamed service on Thursdays at 7 p.m. (available here, during and afterward, whether you're on or off of Facebook).

For us to be able to make our recorded livestream available inside the prison, through their system for sharing recorded services.

For all who are incarcerated in Mitchellville and across the country, and their families who can no longer visit face to face. For peace in every institution, and for good care in places (not in Iowa, so far as we know) where the Coronavirus is found inside.

For individuals and families at increased risk of domestic violence in this time of staying home, with high levels of stress and uncertainty.

For the addicts still suffering, and for all trying to reach or maintain sobriety through this time.

For those who have lost their jobs and are worrying about how they'll manage. And for the ways high unemployment will make it harder for them–and citizens returning from prison–to find their next job.

For our collective mental health.